3 biggest cryptocurrencies to invest in 2020
ExchangeRates.Pro is a price comparison platform, allowing you to compare the prices and rates of buying and selling 34 various Cryptocurrencies, including 3 cryptocurrencies you are looking for. Cryptocurrencies like Bitcoin, Ether, and Ripple are definitely a good investment in 2020. Why? Well, there are a number of reasons:
Cryptocurrencies with potential can show nice growth in 2020 and the next years. Ether has already reached the

2

th place (considering the market cap) among all the cryptos with

$69,783,602,015

capitalization!
PoW-powered cryptos are and always were the "classic", a popular choice since the BTC genesis block was created, thanks to the miners and mining.
Digital currencies with limited supply are valuable. Negative inflation (deflation) should increase value over time and you know, people like to have something that's not available to each and every one. As an example, BTC rate is

$18331.39

already, and it's just the beginning!
Considering the current prices, 18331.39 US Dollar for 1 BTC, buying one of these cryptocoins may be a good opportunity. Can't wait to invest in Bitcoin, Ether, Ripple, or any other similar crypto? As of Nov 2020, you can buy these cryptocurrencies at 8 trusted exchanges we track the prices at.
There is nothing easier than finding the best exchange rate of Bitcoin and 33 other cryptocurrencies @ ExchangeRates.Pro: check the top cryptocurrencies exchange offers available in your country right now! If you are interested to know more about the 3 biggest cryptocurrencies, just choose any of the coins below to read the details and to see where to purchase one:
Feel free to choose the details about the cryptocurrencies you are interested in to create a personalized list:
Privacy-focused
Masternodes
Smart Contracts
Find cryptos
Top 3 matching cryptocurrencies to check:
Bitcoin (BTC)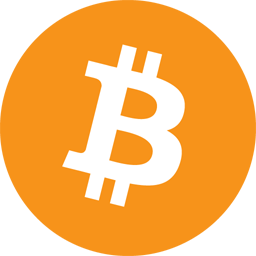 rank: #1
type: Cryptocurrency
consensus: PoW
mineable
Ether (ETH)
rank: #2
type: Cryptocurrency
consensus: PoW
mineable
Smart Contracts
Ripple (XRP)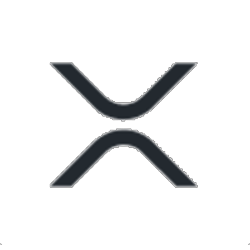 rank: #3
type: Cryptocurrency
consensus: Custom
Still can't decide what crypto you are interested in?
Read more about those cryptocurrencies, that may be interesting to invest in 2020:
Bitcoin: Bitcoin is the first decentralized digital currency and a pioneer in P2P payments, the first application of the Blockchain technology, the "great grandfather" of all cryptocurrencies. After the creator stepped out from the project development, further work was realized by the communi...
Ether: Ethereum is the first cryptocurrency that made Smart Contracts a popular and rather a widely used technology; a lot of companies from startups to large corporations showed interest to it. Smart Contracts code is executed by the Ethereum Virtual Machine (EVM). The platform uses a token called Ether (ETH) as a form of compensation fo...
Ripple: Ripple was designed to eliminate some weak points of the Bitcoin: reliance on centralized exchanges, mining process that consumes a lot of electricity and to perform money transfers much faster. Ripple payment protocol (RTXP) aims to build "secure, instant and almost free global money operati...