Cryptocurrencies under 1 cent to invest in 2021
ExchangeRates.Pro is a price comparison platform, allowing you to compare the prices and rates of buying and selling 34 various Cryptocurrencies, including 3 cryptocurrencies you are looking for. Cryptocurrencies like Dogecoin, BitTorrent, and Bytecoin are definitely a good investment in 2021. Why? Well, there are a number of reasons:
Cryptocurrencies with potential can show nice growth in 2021 and the next years. Dogecoin has already reached the

37

th place (considering the market cap) among all the cryptos with

$1,158,422,518

capitalization!
PoW-powered cryptos are and always were the "classic", a popular choice since the BTC genesis block was created, thanks to the miners and mining.
Although the supply of such digital currencies is infinite (considering the infinite time), the market shows that people don't really care about inflation when the crypto has real use cases. DOGE (market rank

#37

, current price

$0.01

), BTT (ranked

92

, price

$0.0004

), and BCN (

#300

,

$0.0002

) are perfect examples!
Considering the current prices, 0.01 US Dollar for 1 DOGE (that's below $1!), buying one of these cryptocoins may be a good opportunity. Can't wait to invest in Dogecoin, BitTorrent, Bytecoin, or any other similar crypto? As of Jan 2021, you can buy these cryptocurrencies at 3 trusted exchanges we track the prices at.
There is nothing easier than finding the best exchange rate of Dogecoin and 33 other cryptocurrencies @ ExchangeRates.Pro: check the top cryptocurrencies exchange offers available in your country right now! If you are interested to know more about the cryptocurrencies under 1 cent, just choose any of the coins below to read the details and to see where to purchase one:
Feel free to choose the details about the cryptocurrencies you are interested in to create a personalized list:
Privacy-focused
Masternodes
Smart Contracts
Find cryptos
Top 3 matching cryptocurrencies to check:
Dogecoin (DOGE)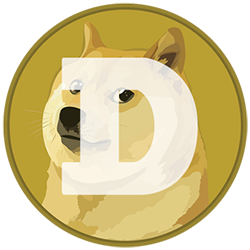 rank: #37
type: Cryptocurrency
consensus: PoW
mineable
BitTorrent (BTT)
Bytecoin (BCN)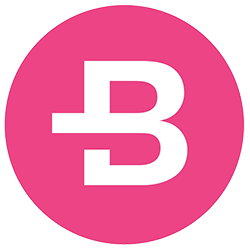 rank: #300
type: Cryptocurrency
consensus: PoW
mineable
Privacy-focused
Still can't decide what crypto you are interested in?
Read more about those cryptocurrencies, that may be interesting to invest in 2021:
Dogecoin: Dogecoin was created as a joke, but it turned out to become a popular cryptocurrency. The "Doge" is actually a Shiba Inu dog, a character of an internet meme that became popular in 2013. Dogecoin developer, coder Billy Markus from Portland, Australia, hoped to use the meme to create a fun cry...
BitTorrent: BitTorrent (often abbreviated as BT) is a communication protocol for peer-to-peer file sharing. The BT protocol was developed by Bram Cohen, a US-based programmer in 2001. It became a very popular way to distribute data and electronic files over the Internet, especially the larger ones like video clips and audio. According to vario...
Bytecoin: Bytecoin is the first private untraceable cryptocurrency powered by Cryptonote technology (also utilized by Monero and some others privacy-based cryptocurrencies). The coin started in 2012 and most of the history is a complete pu...