Top 3 cryptocurrencies that are anonymous to buy in 2020
ExchangeRates.Pro is a price comparison platform, allowing you to compare the prices and rates of buying and selling 34 various Cryptocurrencies, including 3 cryptocurrencies you are looking for. Cryptocurrencies like Monero, Dash, and Zcash are definitely a good investment in 2020. Why? Well, there are a number of reasons:
Cryptocurrencies with potential can show nice growth in 2020 and the next years. Monero has already reached the

12

th place (considering the market cap) among all the cryptos with

$1,137,573,891

capitalization!
PoW-powered cryptos are and always were the "classic", a popular choice since the BTC genesis block was created, thanks to the miners and mining.
Although the supply of such digital currencies is infinite (considering the infinite time), the market shows that people don't really care about inflation when the crypto has real use cases. XMR (market rank

#12

, current price

$65.24

), DASH (ranked

16

, price

$109.06

), and ZEC (

#25

,

$52.79

) are perfect examples!
Now, when corporations are starting their own cryptocurrencies, the focus on user privacy and transaction anonymity is something the market should appreciate.
Considering the current prices, 65.24 US Dollar for 1 XMR (that's below $100!), buying one of these cryptocoins may be a good opportunity. Can't wait to invest in Monero, Dash, Zcash, or any other similar crypto? As of Jan 2020, you can buy these cryptocurrencies at 60 trusted exchanges we track the prices at.
There is nothing easier than finding the best exchange rate of Monero and 33 other cryptocurrencies @ ExchangeRates.Pro: check the top cryptocurrencies exchange offers available in your country right now! If you are interested to know more about the top 3 cryptocurrencies that are anonymous, just choose any of the coins below to read the details and to see where to purchase one:
Feel free to choose the details about the cryptocurrencies you are interested in to create a personalized list:
Privacy-focused
Masternodes
Smart Contracts
Find cryptos
Top 3 matching cryptocurrencies to check:
Monero (XMR)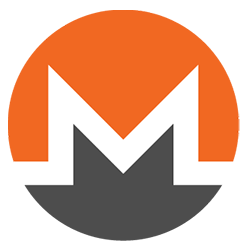 rank: #12
type: Cryptocurrency
consensus: PoW
mineable
Privacy-focused
Dash (DASH)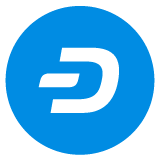 rank: #16
type: Cryptocurrency
consensus: PoW
mineable
Privacy-focused, Masternodes
Zcash (ZEC)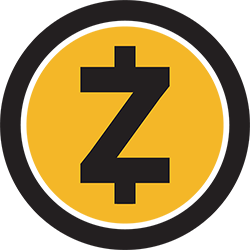 rank: #25
type: Cryptocurrency
consensus: PoW
mineable
Privacy-focused
Still can't decide what crypto you are interested in?
Read more about those cryptocurrencies, that may be interesting to invest in 2020:
Monero: Monero's mission is to create a secure, privacy-focused and decentralized payment system. The privacy is achieved by obscuring the sender, receiver and the amount of every transfer made. Unlike most of the cryptocurrencies that are built as a fork of the Bitcoin (or <a href="/cryptoc...
Dash: "Dash" is a combination of two words: "digital" and "cash", that's exactly what DASH is — an untraceable, instant, inexpensive form of digital payments, just like the cash. It's the first coin, focused on user privacy and anonymity: there is no public blockchain, records about users'...
Zcash: Zcash is a privacy-protecting, digital currency built on strong science. Project development started in 2013:  Johns Hopkins University professor Matthew D. Green and his graduate students Ian Miers and Christina Garman proposed a "Zerocoin" privacy protocol, an extension of the Bitc...