Peercoin (PPC) exchanges comparison: buy, sell, swap
Peercoin (PPC) key market data:
type: Cryptocurrency
consensus: PoW + PoS
market cap: $14,524,418
market rank: #746
supply total: 27,241,365
supply available: 27,776,699
mineable
PPC/USD: $0.52
Peercoin is a Cryptocurrency, the network powered by PoW + PoS (consensus mechanism based on both mining and stacking) algorithm. The original software was developed by Scott Nadal & Sunny King and first released August 12th, 2012. The official Peercoin website is https://peercoin.net.
As of today, September 25th, 2022, out of totally available 27,241,365 PPC, 27,776,699 are in circulation. It's possible to mine peercoins. The total market capitalization of peercoin is $14,524,418, the rank among other cryptocurrencies (based on the capitalization) is #746. The current rate of 1 PPC is $0.52 USD.
Peercoin is among the earliest created altcoins, it was the first cryptocurrency to introduce the PoS consensus algorithm. Peercoin currently uses both PoW and PoS. The staking reward in 1% per coin per year; PPC holders eager to participate in PoS minting should reserve the balance for staking and withheld it from spending for 520 blocks.
Although technically Peercoin has a fixed limit on the number of possible coins, it's practically unreachable (considering the mining rewards) in a foreseen future. In fact, the PPC network has a 1% yearly inflation (to reward the nodes participating in the staking process) and limitless money supply.
Top Peercoin exchanges
Peercoin is currently supported by 0% of exchanges (0 of 14) currently having active orders at ExchangeRates.Pro: have offers, allowing you to buy and sell PPC. Let's check and compare which of these exchanges will suit you the best, dear visitor!
Top PPC exchanges to buy/sell in United States
Sorry, at the moment there are no active exchanges with live offers to buy/sell Peercoin with fiat currencies in United States. Our teams tries our best to add some ASAP!
Similar cryptocurrencies, that can overcome Peercoin:
Komodo (KMD)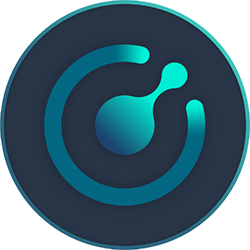 rank: #479
type: Cryptocurrency