24obmen.com review & testimonials (updated 04.2020)
What is 24obmen.com in a nutshell? It's maybe not the most popular, but exchange service (broker) supporting 2 cryptocurrencies: you can buy and sell coins using 2 fiat currencies (4 banks & payment systems are supported) or exchange one crypto into another here. Exchange service started the business Jul 2018, it serves the clients over a year.
This service works with a number of currencies, banks, and payment systems. Hence to estimate the fees level we calculated an average fee you'll spend for an exchange here. Based on this number (2.0%) we may say that 24obmen.com charges rather low fees: 1% — 3% (according to our statistics, 86% exchanges take higher average fee) and has medium buying limits: $73 — $1,159 (in accordance with the statistics we've collected, 75% exchanges have higher order limits). This Broker welcomes customers from 255 countries (including your country: United States!). It serves the US and allows registrations from all the 56 states and territories. Unfortunately we couldn't yet collect enough data about the order processing speed from the customers of 24obmen.com, although according to the information from the exchange itself, order processing is automated and should be instant. You won't need to verify your account to use the services of the Broker, 24obmen.com accepts and welcomes anonymous customers!
Based on all these facts, our verdict is the following: 24obmen.com is a promising, although not yet reviewed much by our visitors place to buy and sell cryptocurrencies, an interesting exchange that we believe will get some nice feedback soon!
Overview: is 24obmen.com safe?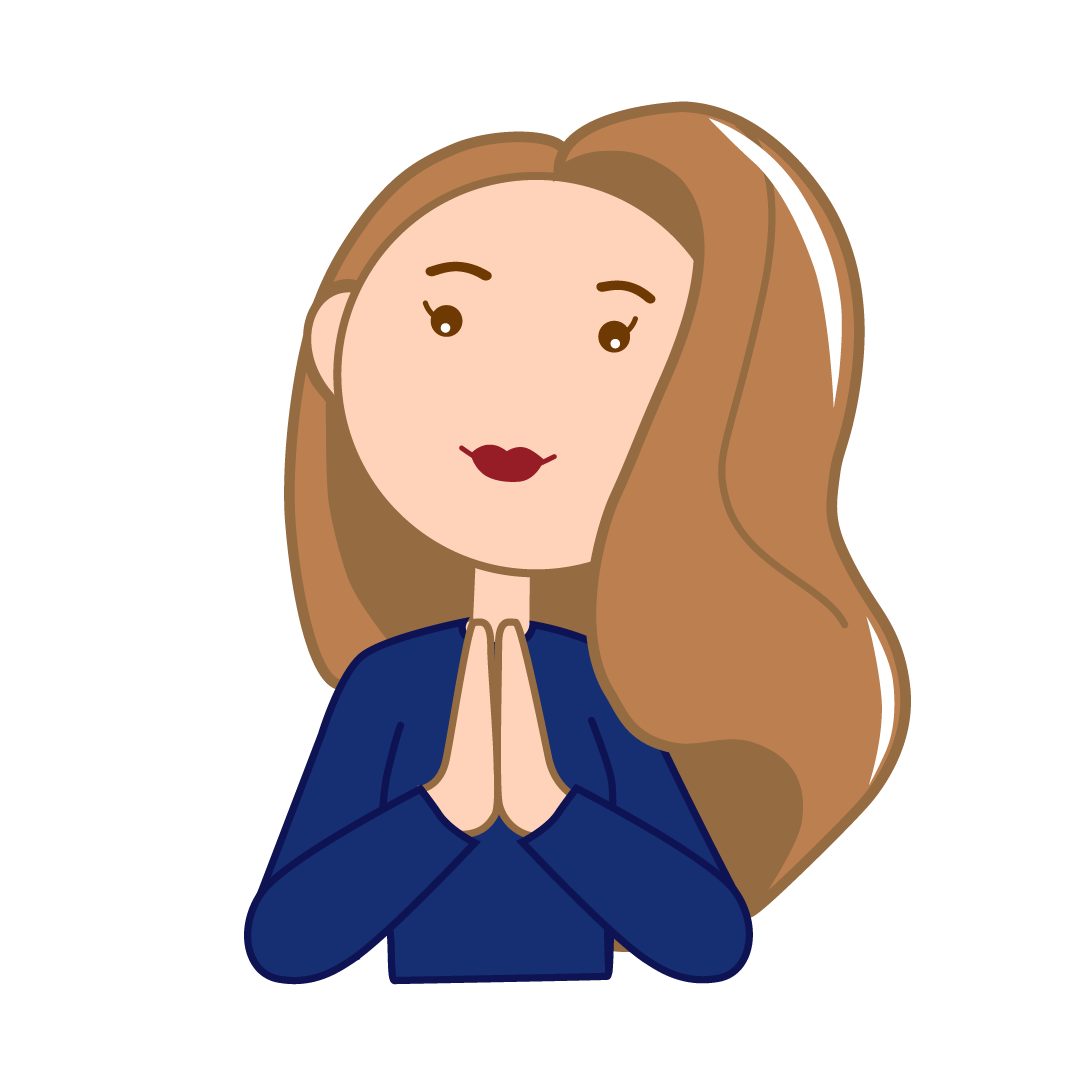 24obmen.com is the Broker
; exchange started the business July 2018. Unfortunately, there is not much information available about the company doing business as 24obmen.com, etc.
Pros & Cons of 24obmen.com
Although 24obmen.com is not yet rated by our visitors, common sense tells us it should have both strong sides and some downsides. Let's check it out:
24obmen.com allows anonymous customers, there is no verification required for all the exchange directions.
Fees are relatively low.
Almost all the countries in the world are welcomed here! Feel free to check if your country is allowed to register an account.
24obmen.com doesn't hold the clients funds, delivering the funds directly to your wallet.
Seems that the exchange operates without any business licenses, etc.
Only 2 digital currencies and 2 fiat ones are supported. 4 payment systems and banks are supported: Qiwi, Perfect Money, Advanced Cash, etc.
Relatively low limits for buying orders.
Seems that there are not so many cons, but a lot of pros. We hope you will enjoy your experience exchanging at 24obmen.com! Try 24obmen.com today and let us know how you like it!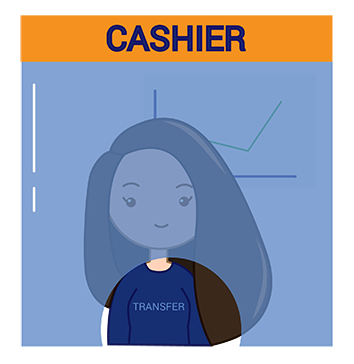 Services, 24obmen.com Provides
The platform provides the following cryptocurrency exchange-related services:
Allows the customers to buy cryptocurrencies with fiat currencies
Provides the clients with ways to "cash out" the crypto to fiat currency
Helps you to exchange one crypto to another
As we can see, 24obmen.com doesn't provide any services besides the cryptocurrency exchange, althought it's definitely not a bad thing; after all, we came here for the crypto exchange, right?
Currencies & Payment Systems
24obmen.com provides the service of buying and selling and exchanging 2 digital currencies using fiat currencies and crypto. Besides the fiat-to-crypto conversion and vice versa, it also allows to exchange one cryptocurrency to another. The following cryptocurrencies are available to buy-sell-swap: Bitcoin (BTC), Ether (ETH).
If you are not sure, which one of these electronic currencies you are most interested in, you are welcome to read our guides. For example, these: Top 4 cryptocurrencies with smart contracts to buy in 2020.
2 fiat currencies are supported to provide crypto purchase and selling: Russian Ruble (RUB), US Dollar (USD). The Broker will let you buy and sell Bitcoins and 1 other cryptos using the following payment systems: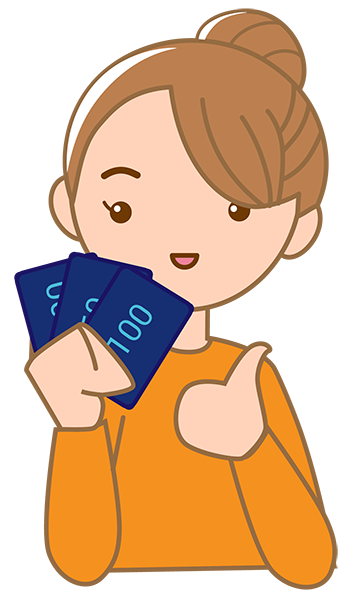 Qiwi. An international payment system (it's available in 9 countries) allowing e-wallet payments in various currencies. Just the RUB payments are available for both buying and selling cryptocurrencies at this exchange. Qiwi is a popular way to buy BTC and other cryptocurrencies available at 92 exchanges of various types. You are welcome to find the best rate for buying bitcoin with qiwi at our home page!
Perfect Money. An international payment system (available worldwide) allowing other payments in various currencies. Just the USD payments are available for both buying and selling cryptocurrencies at this exchange.
Advanced Cash. An international payment system (available worldwide) allowing other payments in various currencies. Just the USD payments are available for purchasing cryptos at the exchange.
Yandex Money. A local payment system (serving Russia) allowing e-wallet payments in Russian Ruble currency. Just the RUB payments are available for both buying and selling cryptocurrencies at this exchange.
24obmen.com fees
The fees you need to pay at this broker during the process of buying and selling cryptocurrencies are easier to understand if you break it down like that (note that you can skip the details, jumping to the conclusion):
Service/processing fee. Depending on the fiat payment system and currency, it's as follows:

2%

when you pay money using Advanced Cash in US Dollar.
Commission when you are receiving funds to Perfect Money in US Dollar:

0%

2%

when you pay money using Perfect Money in US Dollar.
Commission when you are receiving funds to Qiwi in Russian Ruble:

3%

1%

when you pay money using Qiwi in Russian Ruble.
Commission when you are receiving funds to Yandex Money in Russian Ruble:

2%

1%

when you pay money using Yandex Money in Russian Ruble.

Miners fee. Please note that this fee applies only when you buy bitcoin or other cryptocurrency!

0 BTC

: great news! at the moment there is no such a fee!
Are 24obmen.com fees high or low?
Now it's time to draw a conclusion: considering the average fee the exchange changes for an operation we can state that 24obmen.com takes rather low fees! According to our statistics, most of the exchanges charges about the same fees 24obmen.com does. For example, an average fee you pay to buy Bitcoin with Qiwi in RUB across various exchange brokers, trading platforms, p2p marketplaces and e-wallets is 6%, 24obmen.com charges 1% for this. A nice opportunity and as you can see, the fee is low enough, especially considering the fact there is no KYC!
Buying and selling limits
This Broker has the following limits, applicable when you buy or sell cryptocurrencies (there are no limits on crypto-to-crypto swaps):
Purchase limits (when you buy crypto).

$100

minimal buy and

$1,155

max purchase when using Advanced Cash in US Dollar.

$100

minimal buy and

$1,159

max purchase when using Perfect Money in US Dollar.

₽6,000

minimal buy and

₽86,634

max purchase when using Qiwi in Russian Ruble.

₽76

minimal buy and

₽86,709

max purchase when using Yandex Money in Russian Ruble.

Withdrawal limits (when you out-exchange crypto to the fiat money).

$73

min and

$605

maximal withdrawal when receiving money to Perfect Money in US Dollar.

₽534

min and

₽19,562

maximal withdrawal when receiving money to Qiwi in Russian Ruble.

₽540

min and

₽175,726

maximal withdrawal when receiving money to Yandex Money in Russian Ruble.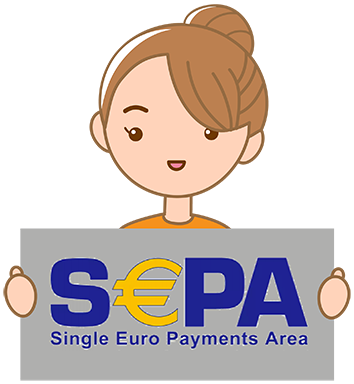 And the good news: there are no limits on other payment systems (the limitations the payment system has aside) 24obmen.com supports! Comparing to other exchanges, 24obmen.com has medium buying and selling limits; it's rather convenient, although there are some other ones with higher max.
Supported countries
Platform allows the users from 255 countries to use the exchange. The following countries are supported by the broker:
Afghanistan (AF)
Aland Islands (AX)
Albania (AL)
Algeria (DZ)
American Samoa (AS)
Andorra (AD)
Angola (AO)
Anguilla (AI)
Antarctica (AQ)
Antigua & Barbuda (AG)
Argentina (AR)
Armenia (AM)
Aruba (AW)
Ascension Island (AC)
Australia (AU)
Austria (AT)
Azerbaijan (AZ)
Bahamas (BS)
Bahrain (BH)
Bangladesh (BD)
Barbados (BB)
Belarus (BY)
Belgium (BE)
Belize (BZ)
Benin (BJ)
Bermuda (BM)
Bhutan (BT)
Bolivia (BO)
Bosnia & Herzegovina (BA)
Botswana (BW)
Bouvet Island (BV)
Brazil (BR)
British Indian Ocean Territory (IO)
British Virgin Islands (VG)
Brunei (BN)
Bulgaria (BG)
Burkina Faso (BF)
Burundi (BI)
Cambodia (KH)
Cameroon (CM)
Canada (CA)
Canary Islands (IC)
Cape Verde (CV)
Caribbean Netherlands (BQ)
Cayman Islands (KY)
Central African Republic (CF)
Ceuta & Melilla (EA)
Chad (TD)
Chile (CL)
China (CN)
Christmas Island (CX)
Cocos (Keeling) Islands (CC)
Colombia (CO)
Comoros (KM)
Congo - Brazzaville (CG)
Congo - Kinshasa (CD)
Cook Islands (CK)
Costa Rica (CR)
Côte d'Ivoire (CI)
Croatia (HR)
Cuba (CU)
Curaçao (CW)
Cyprus (CY)
Czech Republic (CZ)
Denmark (DK)
Diego Garcia (DG)
Djibouti (DJ)
Dominica (DM)
Dominican Republic (DO)
Ecuador (EC)
Egypt (EG)
El Salvador (SV)
Equatorial Guinea (GQ)
Eritrea (ER)
Estonia (EE)
Ethiopia (ET)
Falkland Islands (FK)
Faroe Islands (FO)
Fiji (FJ)
Finland (FI)
France (FR)
French Guiana (GF)
French Polynesia (PF)
French Southern Territories (TF)
Gabon (GA)
Gambia (GM)
Georgia (GE)
Germany (DE)
Ghana (GH)
Gibraltar (GI)
Greece (GR)
Greenland (GL)
Grenada (GD)
Guadeloupe (GP)
Guam (GU)
Guatemala (GT)
Guernsey (GG)
Guinea (GN)
Guinea-Bissau (GW)
Guyana (GY)
Haiti (HT)
Heard Island and McDonald Islands (HM)
Honduras (HN)
Hong Kong SAR China (HK)
Hungary (HU)
Iceland (IS)
India (IN)
Indonesia (ID)
Iran (IR)
Iraq (IQ)
Ireland (IE)
Isle of Man (IM)
Israel (IL)
Italy (IT)
Jamaica (JM)
Japan (JP)
Jersey (JE)
Jordan (JO)
Kazakhstan (KZ)
Kenya (KE)
Kiribati (KI)
Kosovo (XK)
Kuwait (KW)
Kyrgyzstan (KG)
Laos (LA)
Latvia (LV)
Lebanon (LB)
Lesotho (LS)
Liberia (LR)
Libya (LY)
Liechtenstein (LI)
Lithuania (LT)
Luxembourg (LU)
Macau SAR China (MO)
Macedonia (MK)
Madagascar (MG)
Malawi (MW)
Malaysia (MY)
Maldives (MV)
Mali (ML)
Malta (MT)
Marshall Islands (MH)
Martinique (MQ)
Mauritania (MR)
Mauritius (MU)
Mayotte (YT)
Mexico (MX)
Micronesia (FM)
Moldova (MD)
Monaco (MC)
Mongolia (MN)
Montenegro (ME)
Montserrat (MS)
Morocco (MA)
Mozambique (MZ)
Myanmar (Burma) (MM)
Namibia (NA)
Nauru (NR)
Nepal (NP)
Netherlands (NL)
New Caledonia (NC)
New Zealand (NZ)
Nicaragua (NI)
Niger (NE)
Nigeria (NG)
Niue (NU)
Norfolk Island (NF)
Northern Mariana Islands (MP)
North Korea (KP)
Norway (NO)
Oman (OM)
Pakistan (PK)
Palau (PW)
Palestinian Territories (PS)
Panama (PA)
Papua New Guinea (PG)
Paraguay (PY)
Peru (PE)
Philippines (PH)
Pitcairn Islands (PN)
Poland (PL)
Portugal (PT)
Puerto Rico (PR)
Qatar (QA)
Réunion (RE)
Romania (RO)
Russia (RU)
Rwanda (RW)
Samoa (WS)
San Marino (SM)
São Tomé & Príncipe (ST)
Saudi Arabia (SA)
Senegal (SN)
Serbia (RS)
Seychelles (SC)
Sierra Leone (SL)
Singapore (SG)
Sint Maarten (SX)
Slovakia (SK)
Slovenia (SI)
Solomon Islands (SB)
Somalia (SO)
South Africa (ZA)
South Georgia & South Sandwich Islands (GS)
South Korea (KR)
South Sudan (SS)
Spain (ES)
Sri Lanka (LK)
St. Barthélemy (BL)
St. Helena (SH)
St. Kitts & Nevis (KN)
St. Lucia (LC)
St. Martin (MF)
St. Pierre & Miquelon (PM)
St. Vincent & Grenadines (VC)
Sudan (SD)
Suriname (SR)
Svalbard & Jan Mayen (SJ)
Swaziland (SZ)
Sweden (SE)
Switzerland (CH)
Syria (SY)
Taiwan (TW)
Tajikistan (TJ)
Tanzania (TZ)
Thailand (TH)
Timor-Leste (TL)
Togo (TG)
Tokelau (TK)
Tonga (TO)
Trinidad & Tobago (TT)
Tristan da Cunha (TA)
Tunisia (TN)
Turkey (TR)
Turkmenistan (TM)
Turks & Caicos Islands (TC)
Tuvalu (TV)
Uganda (UG)
Ukraine (UA)
United Arab Emirates (AE)
United Kingdom (GB)
United States (US)
Uruguay (UY)
U.S. Outlying Islands (UM)
U.S. Virgin Islands (VI)
Uzbekistan (UZ)
Vanuatu (VU)
Vatican City (VA)
Venezuela (VE)
Vietnam (VN)
Wallis & Futuna (WF)
Western Sahara (EH)
Yemen (YE)
Zambia (ZM)
Zimbabwe (ZW)
Does 24obmen.com allow the users from United States (US)?
Yes, 24obmen.com allows the registrations from the United States! Broker permits the users from 56 states and territories to register at and use the services exchange provides:
Alabama (AL)
Alaska (AK)
American Samoa (AS)
Arizona (AZ)
Arkansas (AR)
California (CA)
Colorado (CO)
Connecticut (CT)
Delaware (DE)
District of Columbia (DC)
Florida (FL)
Georgia (GA)
Guam (GU)
Hawaii (HI)
Idaho (ID)
Illinois (IL)
Indiana (IN)
Iowa (IA)
Kansas (KS)
Kentucky (KY)
Louisiana (LA)
Maine (ME)
Maryland (MD)
Massachusetts (MA)
Michigan (MI)
Minnesota (MN)
Mississippi (MS)
Missouri (MO)
Montana (MT)
Nebraska (NE)
Nevada (NV)
New Hampshire (NH)
New Jersey (NJ)
New Mexico (NM)
New York (NY)
North Carolina (NC)
North Dakota (ND)
Northern Mariana Islands (MP)
Ohio (OH)
Oklahoma (OK)
Oregon (OR)
Pennsylvania (PA)
Puerto Rico (PR)
Rhode Island (RI)
South Carolina (SC)
South Dakota (SD)
Tennessee (TN)
Texas (TX)
U.S. Virgin Islands (VI)
Utah (UT)
Vermont (VT)
Virginia (VA)
Washington (WA)
West Virginia (WV)
Wisconsin (WI)
Wyoming (WY)
It's possible to use the USD currency to buy/sell 2 cryptocurrencies at the 24obmen.com: 2 banks and payment systems totally (out of the 4 the broker supports, that's 50% of all the available ones) can be used by people from the U.S.A.:
Advanced Cash

(note: buying only!)

Perfect Money
Customer service
Sorry, but we haven't collected enough data about this yet. Do you have any experience exchanging with the 24obmen.com? Can you please add your testimonial? This will help everyone a lot, thanks!
Verification at 24obmen.com
The broker respects the user privacy and doesn't require verification. You may stay anonymous while using 24obmen.com, whatever exchange direction you need.
This is a rare find these days! You know, most of the exchanges require at least some verification. The absence of KYC policy saves the user time and prevents possible data leaks, we think that many people will appreciate such a possibility while dealing with 24obmen.com!
Deposit/withdrawal speed
24obmen.com processes the orders automatically, that's definitely a good thing and the process should take no time. Although we know that some exchanges require various forms of staff approval, etc. for the specific orders; such ones generally take longer. Even fully automated platforms sometimes delay the funds delivery, so if you know that it's the case here at this broker, let us and the community know about it, please!
Is 24obmen.com instant?
So, what can we see? In accordance with the data we know about the broker, orders at 24obmen.com should be instant. Although we don't have enough information about the order delivery speed from actual customers yet, sorry.
Customers' testimonials
There are currently no users testimonials about the 24obmen.com. Do you have any experience using this broker? If you do, please say a couple of words about it!
FAQ about 24obmen.com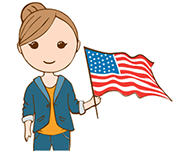 Does 24obmen.com holds my funds?
It does not! One of the best things dealing with the brokers is that unlike most of other exchanges, such businesses instantly deliver your funds to your own wallet after the payment clearance.
Is 24obmen.com a good broker?
Although we have not enough users' reviews yet, we analyzed the information we have. Feel free to get acquainted with the details reading this review or just jump to the conclusion!
Is 24obmen.com licensed? Does it hold e-money license?
It is not, and it's hard to even find information about any business registration, etc. Although the cryptocurrency regulation in Russia, CIS and most of the ex-USSR countries has not yet being set, so so almost all such exchanges there are operating like this.
Is 24obmen.com a ripoff?
It is not a ripoff, although we have not rated 24obmen.com yet due to lack of user testimonials, it complies with our standards. Feel free to read the whole this review to understand why or check our conclusion: is 24obmen.com legit or scam.
24obmen.com vs other exchanges
Let's compare 24obmen.com to other similar exchange services with similar features: others of broker type mostly. Besides, seems reasonable to compare the platform with the exchanges having similar rating and serving (mostly) the same geographic, etc. Remember that if you wish to find the exchange offering the best price to buy/sell Bitcoin and 33 other cryptos, check the best rates to buy bitcoin and crypto in United States!
Conclusion: is 24obmen.com legit or scam?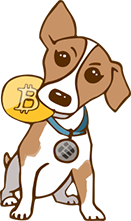 Now it's time to draw a conclusion, is 24obmen.com a scam or is it a legit exchange? We hadn't yet collected enough testimonials to assign 24obmen.com a rating, but according to our research it's a good exchange. We have found no evidence that this broker is a scam so it should be save to deal with. Let's summarize what we like most (and what we don't) about the 24obmen.com:
There is no information about the business entity, regulatory compliance, etc.
The broker doesn't hold customers' funds, instantly delivering monies to your wallet
The website was launched rather recently; exchange was started 1 years and 8 months ago
Exchange supports 2 cryptocurrencies and 2 fiat ones (totally 4 payment systems / banks are available). There are no extra services besides the digital currencies exchange
It charges rather low fees: from 1% to 3% depending on the payment method
The purchase and withdrawal limits are medium: from $73 to $1,159 USD, it depends on a payment system choice
24obmen.com allows registrations from 255 countries; people from United States may use the service
You may remain anonymous while using the exchange services. We should add that there are not so many exchanges with no KYC left these days!